Quality
A conference call is not an experiment. Loosing time because of technical hassle is not acceptable. While more people are involved this will cost a lot of time and it is very annoying. Conference calls should work always and without any troubles.
Perfect audio quality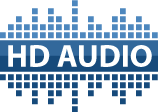 You require clear an sound audio. That is why newConference is built on proven technology. It works with regular fixed and mobile phones only. NewConference developed leading edge technology to eliminate echo and other annoying effects. Special software, web cams or head sets are not required.
Customer satisfaction
Our customers require and deserve the best quality. No matter whether it is a Small or Medium Enterprise or a multinational corporation.
NewConference is appreciated by all size organisations, commercial or public. Even private individuals discovered the unique features and quality of newConference.