NewConferece Webinar
To share a presentation, desktop, webcam and more.
October 1
WebFlex is back again
Until recently, newConference offered WebFlex, a solution for sharing a presentation, webcam and more. Because of the rapidly changing technology, WebFlex was ready for major maintenance and that is now ready! The new WebFlex, now simply referred to as "webinar", is much faster, and works not only on Google Chrome (like the former WebFlex) but also on Firefox and Safari.
Integrated Control Panel
WebFlex existed along the control panel. For a complete control of the meeting you had to work with two screens or browser tabs. The Control Panel is now an integral part of the newConference Webinar. One screen for full control of your meeting.
New technology
Technology develops fast. Perhaps you will recognize the 'outside' of WebFlex but the inside was completely redesigned and rebuild. The result is a much faster application that works on more browsers.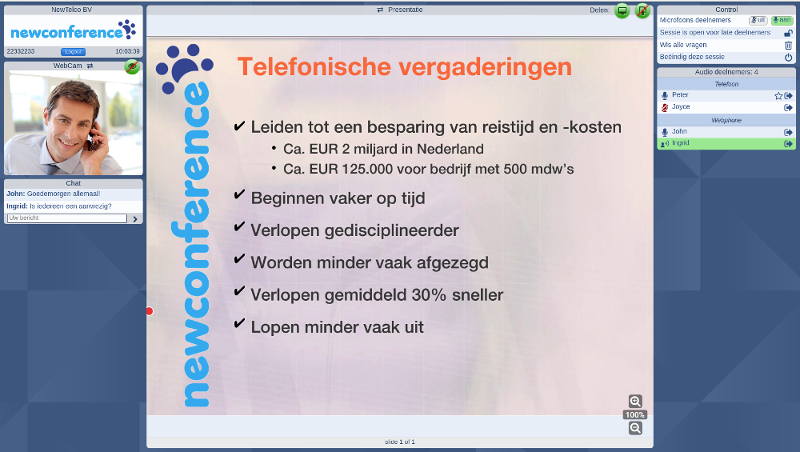 Back to Blog